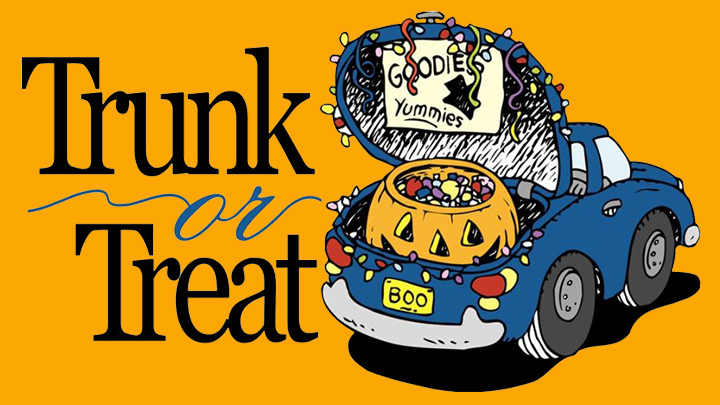 This Wednesday Night (10/28/15) is Trunk or Treat Night. We will have a normal club night, and then release the clubbers about 7:30p to go fill their bags.
Decorated vehicles should be in the Horseshoe (between the Family Life Center & Social Hall) and ready by 7:15p. This area will be blocked off and only vehicles participating in the decorating will be allowed in.
Vehicles will be judged on best theming and prizes will be awarded to the best.
We do have some candy donations on hand, but if you are decorating a vehicle please plan to bring some candy as well to distribute.