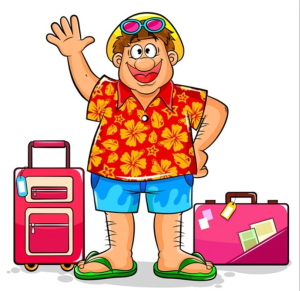 On Wednesday, April 20th at Awana it is going to be Tacky Tourist Night!
Spring is here and that means Tourist Season here in Charleston. Come dressed in your best tourist wear (hideous of course) and let's play tourists at our church!
Costume should include Bermuda shorts, Hawaiian shirt, socks with sandals, camera hanging around neck, and a hat to protect you from the sun. Don't forget the smeared on sunscreen!
Modesty always applies, and prizes will be given to the best dressed. Have fun and enjoy your stay!