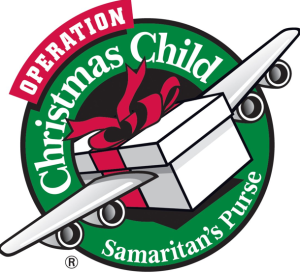 Several weeks back each clubber was sent home with a Green & Red shoebox to fill for Operation Christmas Child. This Wednesday night the boxes are due back, so we can get them sent off to kids in foreign countries so they can have an excited holiday season.
Please get your boxes as full as you can, label them, and provide the shipping and return them to club this Wednesday night, November 15th.
Our church is a collection center for other churches in the area.  If we have additional items, our clubbers will also be helping the relay center at club pack additional boxes.
The last two years the Awana clubbers have contributed over 100 boxes each year. Let's top that mark this year!
If you still need a box, you can still get them this Sunday in the Worship Center Lobby.
Here is a list of suggestions for your box.
Thanks for your participation & support!