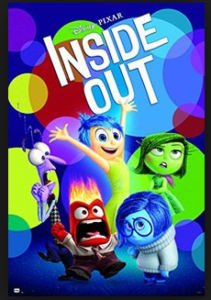 This Wednesday Night, December 16th, is Drive In Movie Night at Awana. The movie will be Inside Out, and will start promptly at 6:00 PM. Here is the Focus on the Family Movie Review.
Sparks and T&T will watch this movie in the gym. Puggles and Cubbies will meet in the Children's Building to watch a movie fitting for their age group.
Clubbers ant Leaders are encouraged to wear there pajamas, and bring their sleeping bags & pillow as they will be laying on the floor.
Clubbers can also design boxes into vehicles to have the true Drive In Movie effect.
We will have a small movie snack for the clubbers to enjoy during the movie.
Movie Night will take the entire night, so we will not have Game, Handbook, & Counsel times as we do during normal club Night. Clubbers can say verses to leaders before or after the movie should they have something to get signed off.
Following this week, we will have 2 weeks off from club. We will not have club on the 22nd or 29th. We will return on January 6th.