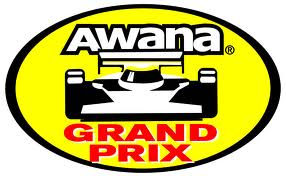 REMINDER: The Awana Grand Prix this weekend. Friday night (tomorrow) is car check-in from 6-8p. All cars MUST be checked in on Friday night, NO car check-in will be accepted on Saturday morning.
On Saturday, we are asking everyone to arrive at 8:00am so we can start the racing around 8:30a. We have 90 cars to race this year, which is up from 67 last year, so it will be a long day. Awards will be given at the end of the day.
NOTE: There is a funeral at the church on Saturday so the staff has asked that all vehicles associated with the Grand Prix, park in the big lot behind the Family Life Center to leave all the parking slots for the funeral.