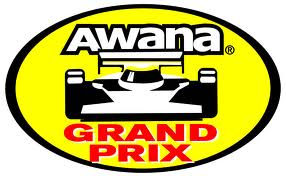 Just a reminder that the Awana Grand Prix is Next Saturday, November 12th from 8am until we finish. The ending time is all dependent upon the amount of cars submitted from both churches. Last year we finished up around 2pm.
Cars MUST be checked in on Friday Night, 6-8pm in the gym. Cars CANNOT be brought in on Saturday (Race Day) and compete. Cars will be impounded until the race on Saturday morning.

All awards will be given out at the end of the day once all races have been completed.